Projects
Festive Road – The Dragon Makers are back for a 2 day residency in October!
Phase Three have a wonderful opportunity on the 5-6th October to work alongside artists who will be creating 'Cog Butterflies' for the outside of the school. The aim of this is to bring making 'art' relevant, participatory and accessible to all; with an emphasis on cohesion, confidence building, creativity, imagination. Festive Road will prepare the metalwork. This project will link with our on going Values work!
.
Graffiti Stars – visiting Preston Hedge's in September
We are very excited to announce that Graffiti Stars will be visiting our school on Friday 15th September to spend the day with Year Six. The graffiti workshop is an amazing way to get the children thinking and working whilst learning all about graffiti. The workshop will be run by experienced graffiti artists and are very safe, whilst having lots and lots of fun!
.
.
Year 6 will visit The Nissan Technical Centre at Cranfield! – Autumn 2017
They will be taking part in the "Monozukuri Caravan' workshop. This focuses on STEM subjects (Science, Technology, Engineering and Maths) and gives them a greater insight into what is involved in designing, testing and building a car. The event includes interactive presentations, hands on activities and an insight into Nissan
During the day they will:
Work together to generate creative ideas, competing in teams to design & build the fastest electric car out of K'Nex.
See what happens behind the scenes at Nissan and how cars are developed & tested.
Look at the importance of car safety by applying knowledge in a hands-on activity
One class will visit in November and the other in December.
.
.
Kidzania Year 6 trip as part of Aspiration For A Generation Topic -May 2017

Our Year 6 Curriculum topic this term is 'Aspiration for a Generation', where we shall be looking at aspiration in the curriculum. Firstly, we will be visiting Kidzania in London. Designed to empower children, KidZania gives them the confidence to challenge themselves and inspire them to explore the world of opportunities. The concept is based around child-sized city, where there are a variety of different jobs the children can participate in. Each role-play experience is crafted to teach kids essential life skills including financial literacy, team work, aspiration and independence.
After half term we shall be running our own political campaigns and voting for a Head Teacher for the Day to work alongside Mr Watson.  Year 6 will also be using Kodu to program games as part of their ICT curriculum.
Fashion & Design in Year 1 – May 2017
This term, Year One will be studying the topic of Fashion! We will be exploring the work of three artists; Jackson Pollock, Kandinski and Mondrian, and using their styles as inspiration for our own artwork.
At the end of our topic, we will be designing and creating t shirts in the style of these artists which we will then be showcasing in an end of term Fashion Show!
This will be happening on Friday 9th June at 2:45pm and we would like to invite you to join us to see the children's hard work.
Reading Journals – March 2017
To support our pupils in becoming even better readers we have introduced reading journals and a classic text to read for homework. The journal enables the pupils to write a short summary on the pages they have read along with any interesting vocabulary they find and wish to discuss in class. It allows a whole year group to enjoy, and discuss, a text like one big book club!
The whole of phase 3 are fully engaged with the text choices they are reading. Year Three are currently reading Esio Trot, Year Four are reading Stig of the dump, Year Five are reading Goodnight Mr Tom and Year Six are reading The Borrowers.
The journals have enabled the pupils to have the opportunity to read enriching text choices, which they possibly would not choose for themselves and allows them to develop a deeper understanding of the language used, characterisation and dense sentence structures.
.
Outspan Uganda – Project Update – March 2017
As part of our commitment to Outspan Primary School in Uganda, Mrs Honeywood our TA, and Mrs Mayes, who provides cover at our school are in Uganda!
Today they are overseeing the instialltion of a water filtration system for the school paid for by the Year 5 Cake sale. They have also taken letters from our Year 5 children to share with the children at Outspan School In Uganda along with all the equipment such as pens and pencil that were generously donated last term.
You can follow this on our Twitter page which is updated with the photos, in the evening in Uganda each day.
Here are some photos, the first of which is of Joseph who we are sponsoring.
FOPH Phone Box
A phone box is coming for you! We are setting up a parent and pre-school child book swap in our entrance porch over the coming term… in a phone box! We are aware that we offer the library to all our school children, but would like to extend our love of books and reading to parents and pre-school age children. Once set up, you will be able to come and swap one of your own books for one in the phone box.
Whilst we hope that many of you will enjoy it, we also think that there is no better way of encouraging reading than your children seeing you enjoy it too. 2 If your young children already enjoy coming to school to choose a book, then that's a superb start for their learning. We are currently asking for any donations of adult fiction books and any preschool books in good condition that you think would be nice books to help us start up the book swap.
If you can help, please could you drop any books into the school office. We will be very grateful to receive them.
Values Badges
We have given out our first Values Rewards Badges today! The badges are part of our new reward system for pupils in Year3 and above, and are linked to our six school values: when children show one of our values to an exceptional level, they are given a badge in the corresponding colour.
One of the badges given today was a yellow co-operation badge, given because one of our pupils rang 999 and spoke at length to the operator when a family member fell ill, ensuring the ambulance team arrived prepped and ready. The other 3 badges were green caring badges and were given to the pupils for raising money for charity. In total, the three pupils raised over £11000 for charities between them! What a fantastic start to our new reward system.
Listening Teas!
Members of each class will volunteer to be part of a group who will discuss how and what things we can do to make our school a better place. This will take place whilst having afternoon tea (without the hot drinks) and shall replace what was the School Council. During these listening teas, we will decide on important matters, such as which charities school should support, how to improve e-safety and how to improve the school environment.
Over the course of the year, different children from Years 2 to 6 will be invited to attend meetings with Mrs Cairns, to help make Preston Hedge's an even better place to be whilst enjoying afternoon tea! In order to apply for a chance to be part of our first listening tea, your child can submit an application form (which will be available from their class teacher). After the final deadline date, the applications will be examined and the successful candidates will be selected to take part in the first listening tea and start shaping the school further!
Google Expeditions
We are very excited to announce that the Google Expedition team will be visiting our school on Tuesday 18th October to spend the afternoon with Phase 3. The afternoon will consist of guided tours of places from all over the universe, which will be conducted by the Google Expedition team. Expeditions create a group adventure for children and allow them to visit places they usually would not be able to experience. From the depths of the ocean floor to the furthest reaches of outer space, the Google Expedition gives the children experiences that bring the abstract concepts to life and give them a deeper understanding of the world beyond the classroom.
 .
Shakespeare For Schools 2016
Exciting times lie ahead as we prepare for the Shakespeare Schools festival. This year the children will be taking part in a spell binding performance of 'Twelfth Night'. The performance will take place on the 10th of November at the Royal and Derngate. Auditions are next Wednesday (14th September) in preparation for our rehearsals. We look forward to working with our talented cast soon!
 .
Project Outspan
Year 5 have been working with Outspan School in Ugnada  and have written to pupils there who have written back.
They have learnt what life is like at Outspan School and have had a presentation in school from teachers who have taught there.
We then wanted to raise £300 to sponsor Joseph, a child there and give him access to Outspan school. We planned to raise £300 through a book sale on Open Afternoon.
Amazingly, we managed to raise a superb £378 and so will be able to send Joseph to school.
Next academic year our current Year 4's will learn about life in Outspan and see how Joseph is getting on!
Below is a link to Joseph's most recent school report.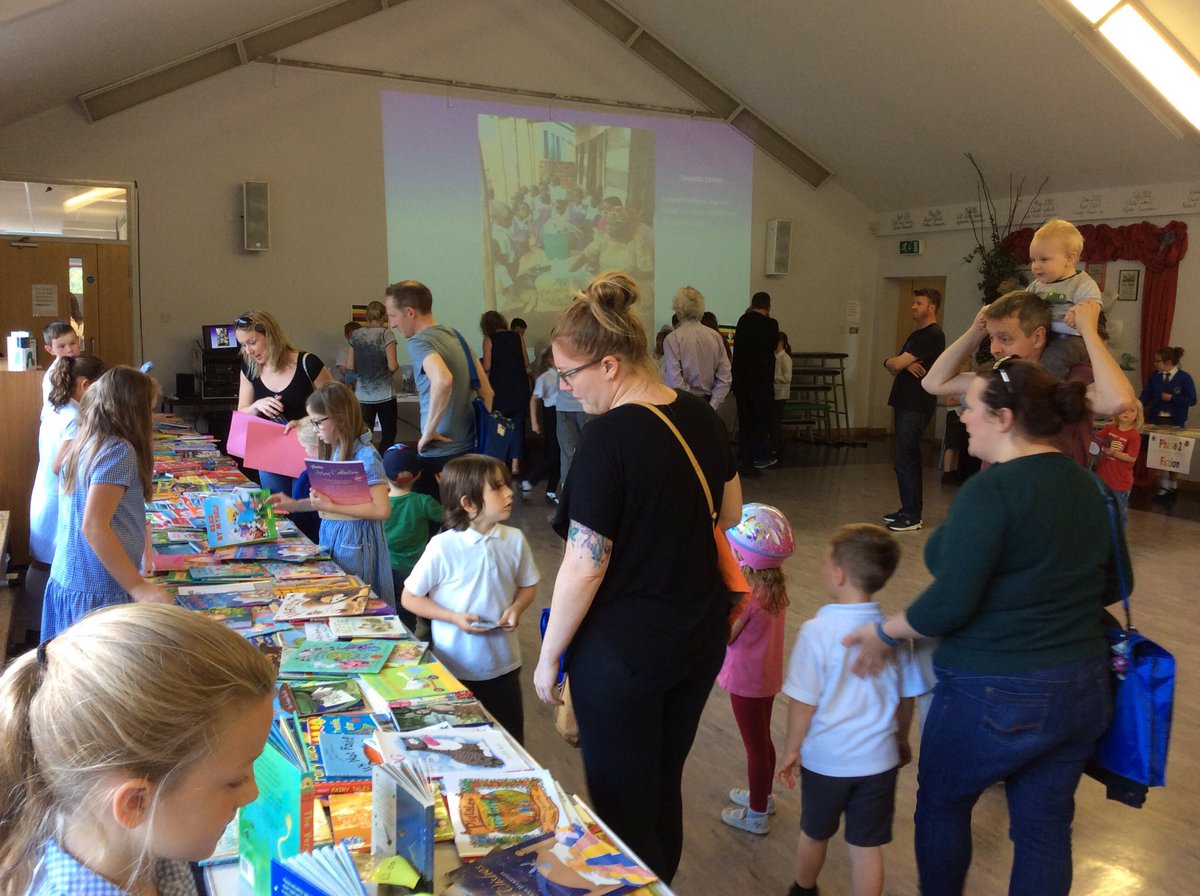 The Phase 3 Dragon Is Alive!
Year 1 Wedding!
In year one as part of our religious education topic based around celebrations, we will be holding a mock wedding in St Georges church Wootton on Monday 23rd of May. Children will be able to help plan the wedding, be part of the wedding party and enjoy a piece of cake in the reception after.
The Dragons Are Coming to Phase 3!
On Monday 16th and Tuesday 17th May, our Phase 3 children will have the opportunity to work with two artists from a local, outdoor arts company, Festive Road, to create a large model dragon to be displayed in school. As well as being involved in the model making workshops, during this week, the children will be undertaking other art based activities, with a dragon theme, using a variety of media.
Wimbledon meets Preston Hedge's 2016
With Summer on its way, it's time for us to get prepared for our annual Mini Wimbledon competition which is taking place on Thursday 23rd and Friday 24th June 2016. This event is run in conjunction with Northampton County Lawn Tennis Club and involves all children from Years 3, 4, 5 and 6. Initially they will take part in two coaching sessions which will take place in school, in order to prepare them for the event, before competing against each other for the title of Mini Wimbledon Champion at the tennis club. This is a fantastic opportunity for the children and one which I am sure they will enjoy being involved in. Maybe we will even find our next Andy Murray!
 Her Majesty The Queen's 90th Birthday Celebration
Children from Year 4 joined together with pupils from Wootton Primary School and Caroline Chisholm Primary School to celebrate Her Majesty The Queen's 90th birthday. They formed a unified choir and  performed beautifully on stage, three songs chosen from the Young Voices repertoire at the Lighting of the Beacon community event. All the children involved were impeccably behaved and thoroughly enjoyed themselves. They  sounded amazing and were a real credit to both the school and their parents.
Year 1 Art & Fashion Project
In Year One we are currently studying the work of three artists; Jackson Pollock, Piet Mondrian and Wassily Kandinsky. Throughout this topic we will be researching these artists and looking at how they use colour and shape to create abstract art. We will be re-creating our own artwork in similar styles which will then lead to designing and creating our own 'abstract' style t-shirts. As we come to the end of our art project, we will be presenting a very exciting Art and Fashion assembly to show case our creations!
Year 6 Curriculum 'Aspiration for a Generation'
As part of our school values, this term we shall be looking at the aspiration in the curriculum. Firstly, we shall be running our own political campaigns and voting for a Head Teacher for the Day to work alongside Mr Watson. After half term we will be visiting  Kidzania in London. Here the children will have the opportunity to experience a variety of different jobs from working in A&E to working for Renault in the F1 Pit Lane.
Year 5 African Dance & Drumming  – January 2016
As part of their curriculum work on Africa, Year 5 will be taking part in celebration day comprising of African dance and drumming. The children will learn about the cultural significance of dance and music in specific African countries. During the day, Year 5 pupils will participate in both the drumming and dance workshop culminating in a performance to parents at the end of the day.
Modern British Values – Launching January 2016
On Friday 8th January, we will be launching our British values in a special assembly led by a visitor.
We will have 6 termly values of tolerance, aspiration, co-operation, caring, resilience and self-discipline, which are interwoven within our study of key influential British citizens, such as:  Sir Winston Churchill, where pupils develop an understanding of democracy; or Professor Stephen Hawking , where pupils gain a real insight into the nature of perseverance.
We will then have values ambassadors to promote the new values in school. They will then help identify a child from each class, who has modelled our value to wear a values sash at the end of each term to celebrate their work and values.
Phase 1 Extreme Reading Challenge – It's Back!
Even the most reluctant readers love a good challenge!
Therefore, we would like the children to be photographed in the most obscure and entertaining places that they could be caught reading.
Photographs will be displayed in your child's classroom after half term and should be no smaller than A4.
Running Club
Is there a better way to start the school day? Wednesday at 8.15am for Years 3/4 and Thursday at 8.15am for Years 5/6!
Over 60 children attend and will have a chance to improve their running, beat their personal bests and have just a good old run!
Here are some pictures from a very wet first session!
The Big Outdoors
All of our children thoroughly enjoy our big outdoors sessions which take place weekly and in all weathers. The children are encouraged to study their natural environment, to find things for themselves and create art and other objects from the available natural materials. We support our children to challenge themselves and to take risks in the environment.
Each session begins with some quiet listening time, lying immersed in the tall grass using all of our senses. We then take part in activities such as making bird feeders with fir cones and raisins, mud painting, natural sculpture and have fun exploring the tunnels and hills. We always finish each session with a warming cup of hot chocolate which is enjoyed by all.
We have made fire to toast marshmallows, introduced whittling by peeling carrots, den building on a large and small scale and have had an amazing time finding fascinating creatures when pond dipping and making mini beast hotels.
Year 1 continue the Big Outdoor sessions exploring knots (supporting children's fine motor development), looking at seasonal changes and linking their learning and exploration to their curriculum.
"The best classroom and the richest cupboard is roofed only by the sky."
Margaret McMillan (1925)
 Sikhism Project
During the next half term Year 5 will be describing and discussing key aspects of Sikhism and Sikh beliefs. As part of our learning we will be visiting a Sikh Gurdwara where we will have the opportunity to witness the worship of this interesting faith. In November we will host a Sikh celebration day where we will have visitors to help us recreate a Sikh Langar service.  The children will learn to tie turbans, prepare and eat food, they will hear about key aspects of the faith and act out famous religious stories. Through examining stories, famous people and Sikh traditions the children will understand the beliefs of this fascinating faith.
.
.
Red Bus Update – It is here! Press Release For The Opening!
On 14th October at 2pm the school will officially open their brand new library…a converted double decker bus! The Red Bus will be permanently positioned on the playground and be home to over 4,000 books.  The project was part-funded by the Friends of Preston Hedge's and will provide an exciting and purposeful environment to access our extensive range of fiction and non-fiction texts.  Head teacher, Paul Watson said, " We hope this project will create a lifelong love of reading for all members of our school community.  We believe that every child should leave primary school being an avid and enthusiastic reader.  The whole school community is really excited about the arrival of our bus and are looking forward to shared reading experiences aboard."
The Red Bus will be officially opened by children's author Graham Jones, he will be accompanied by the Chair of the Friends of Preston Hedge's and some of our school councilors.  Weather permitting, all the pupils of the school will be there to watch this momentous event.
.
Year 1 Superheroes Project
Year 1 are about to embark on a Superheroes project to help them with all aspects of their learning.
They will help with PAG (Punctuation and Grammar and to produce some amazing display work!
To celebrate this work there will be a special Superheroes Celebration Day on Thursday 24th September.
Young Shakespeare Company
On Monday the 28th of September, the Young Shakespeare Company will be working in school for the week with all our children. From Year R to Year 6 our children will undertake practical workshops on famous Shakespeare plays. Photos will be posted here from the event.
YEAR 6 to Perform "Much Ado About Nothing" at the Derngate.
On November 9th a cast from Year 6 will perform Much Ado About Nothing, at the Royal Dernagte Theatre in Northampton. They will take part in an evening of Shakespeare performances from schools' across Northamptonshire.  Further details will follow, now that rehearsals are underway!
Red Bus Project Update
Work has now begun on the interior of the Red Bus as the pictures below show. We are expecting delivery of the Red Bus on Tuesday 6th October!