Projects
Mandarin to be taught to Phase 3 – November 2017
The Year Six children had an amazing opportunity to experience a Mandarin lesson delivered directly to the classroom from a Chinese teacher based in China through video conferencing technology. The lesson focused on language and culture and engaged the children in a variety of interactive activities to keep them active, and engaged in the program. This exciting and innovative experience will be delivered on a weekly basis, as from January 2018, with Years 4-6 all having lessons during the academic year.
Cygen E-Safety Project with The University Of Northampton 2017-2019 – November update
Year 5 have been working on the CyGen project – a development project, which the University of Northampton heads, to create an E-safety software that can be rolled out into other schools across the country to help teach and inform children and parents about being safe online. Currently, the children have been working on initial ideas and forming them through use of technology and hands on activities with playdough and lego. By exploring these topics and creating this software, it allows the children to have a greater understanding of being safe online and, therefore, part this knowledge onto others. This project is in conjunction with 3 other countries in Europe and gives the opportunity for them to develop their skills of working with other people in the wider community.  CyGen also partook in a parents focus group in which they gauged how children use internet at home and how parents perceive internet safety. Looking ahead, we are continuing our work with CyGen to explore further ideas on how we stay safe online and creating a software to present this information.
In the picture below we worked with the design team in Belgium, via live video link!
Phase 3 – Festive Road Project – October 2017
As part of our commitment to the Creative Arts, Phase Three had a wonderful opportunity to work with an artist from Festive Road to create the fantastic metalwork butterflies constructed from recycled materials. The children are extremely proud of their creation, which have now taken pride of place in the front entrance.
Graffiti Stars -September 2017
What a fantastic day Year Six have had! They have had the experience of working alongside a professional graffiti artist, creating display boards for around the school,
with messages that promote the school values and the school's ethos. They have had lots of fun learning new skills and putting these into practice working in groups
designing skateboards.
The outcome of the Visual Arts process will be displayed in the school entrance.
Shakespeare – September – November 2017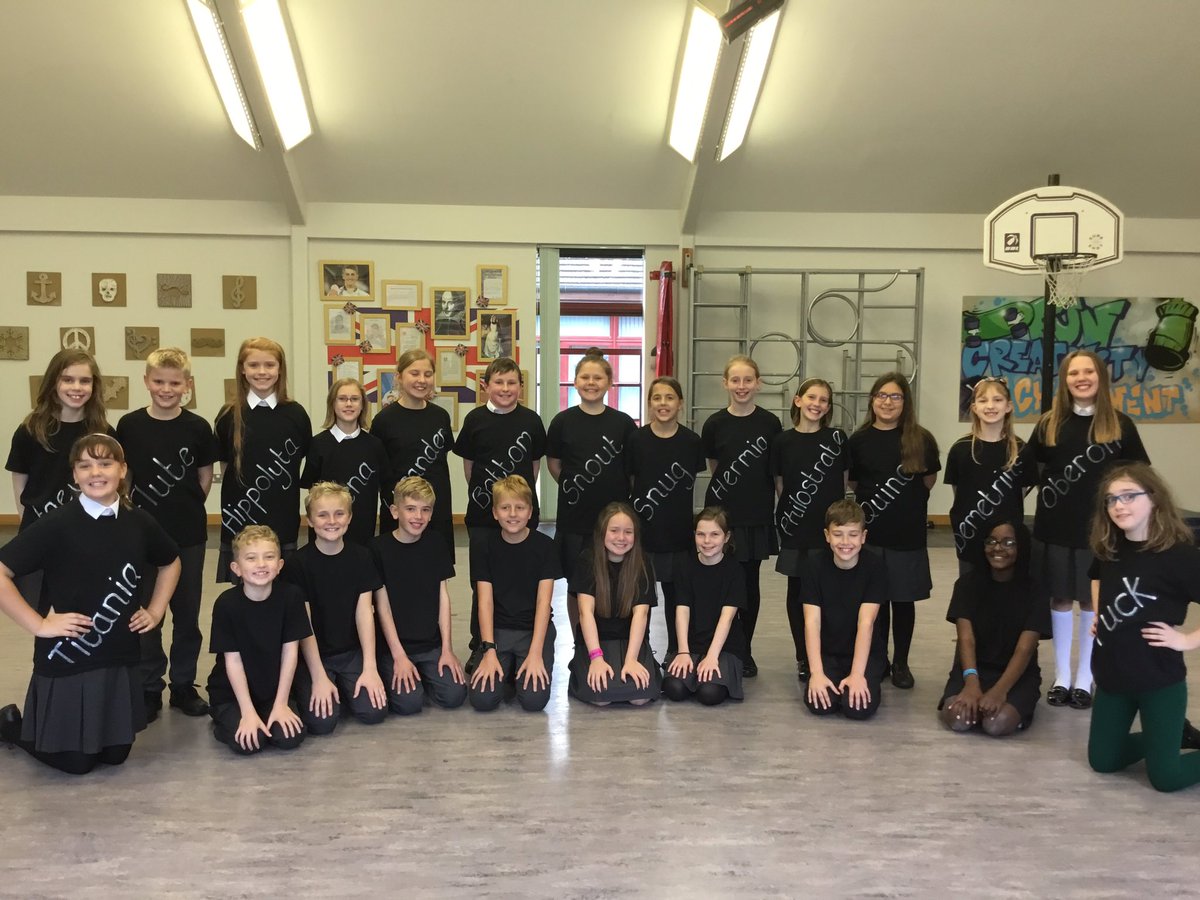 As part of our commitment to Shakespeare and the Performing Arts, we have had a Shakespeare focus, which focused on the following three elements:
The Young Shakespeare Company – Residency for a week, working with each class. Led by two professional actors from the Young Shakespeare company, each class listened to different plays then excitedly took on the role of the characters in the plays. The week began with Years 3, 4 and 5 exploring 'Macbeth'. This was followed by Year 6 who immersed themselves in an adaptation of 'Twelfth Night'. Even our fabulous new children in Reception made us so proud by listening to 'A midsummer Night's Dream' and were very brave when they became the characters and had to act out the different roles! Year 1 also thoroughly enjoyed joining in with 'A Midsummer Night's Dream'. The week ended with Year 2 who literally threw themselves into performing 'Macbeth'. The children then took their new found understanding of Shakespeare back into the classroom and explored the plays further by listening to sonnets, discussing the language, retelling the stories and exploring Shakespeare through art and dance.

Year 5 visit Stratford Upon Avon and work with the Royal Shakespeare Company.
Year 6 took to the stage in November at the Royal & Dernagte to perform a stunning rendition of Shakespeare's Twelfth Night. 
.
Early Years Project – Making The Outdoors Fab!
We are investing over £10,000 into our Early Years to make the Outdoors and the Outdoor Classroom even better. Outdoor mud kitchens, a boat for the pond,  writing, maths and music sheds, a new construction area are all being added. The project will be finished in January and is lined to our school priority for Early Years. Here are some photos.
Our Best Bits!
Reading Journals – March 2017
To support our pupils in becoming even better readers we have introduced reading journals and a classic text to read for homework. The journal enables the pupils to write a short summary on the pages they have read along with any interesting vocabulary they find and wish to discuss in class. It allows a whole year group to enjoy, and discuss, a text like one big book club!
The whole of phase 3 are fully engaged with the text choices they are reading. Year Three are currently reading Esio Trot, Year Four are reading Stig of the dump, Year Five are reading Goodnight Mr Tom and Year Six are reading The Borrowers.
The journals have enabled the pupils to have the opportunity to read enriching text choices, which they possibly would not choose for themselves and allows them to develop a deeper understanding of the language used, characterisation and dense sentence structures.
.
Outspan Uganda – Project Update – March 2017
As part of our commitment to Outspan Primary School in Uganda, Mrs Honeywood our TA, and Mrs Mayes, who provides cover at our school are in Uganda!
Today they are overseeing the instialltion of a water filtration system for the school paid for by the Year 5 Cake sale. They have also taken letters from our Year 5 children to share with the children at Outspan School In Uganda along with all the equipment such as pens and pencil that were generously donated last term.
You can follow this on our Twitter page which is updated with the photos, in the evening in Uganda each day.
Here are some photos, the first of which is of Joseph who we are sponsoring.
FOPH Phone Box – February 2017
A phone box is coming for you! We are setting up a parent and pre-school child book swap in our entrance porch over the coming term… in a phone box! We are aware that we offer the library to all our school children, but would like to extend our love of books and reading to parents and pre-school age children. Once set up, you will be able to come and swap one of your own books for one in the phone box.
Whilst we hope that many of you will enjoy it, we also think that there is no better way of encouraging reading than your children seeing you enjoy it too. 2 If your young children already enjoy coming to school to choose a book, then that's a superb start for their learning. We are currently asking for any donations of adult fiction books and any preschool books in good condition that you think would be nice books to help us start up the book swap.
If you can help, please could you drop any books into the school office. We will be very grateful to receive them.
Values Badges – January 2017
We have given out our first Values Rewards Badges today! The badges are part of our new reward system for pupils in Year3 and above, and are linked to our six school values: when children show one of our values to an exceptional level, they are given a badge in the corresponding colour.
One of the badges given today was a yellow co-operation badge, given because one of our pupils rang 999 and spoke at length to the operator when a family member fell ill, ensuring the ambulance team arrived prepped and ready. The other 3 badges were green caring badges and were given to the pupils for raising money for charity. In total, the three pupils raised over £11000 for charities between them! What a fantastic start to our new reward system.
The Phase 3 Dragon Is Alive! – October 2016
Red Bus Update – It is here! Press Release For The Opening! – October 2015
On 14th October at 2pm the school will officially open their brand new library…a converted double decker bus! The Red Bus will be permanently positioned on the playground and be home to over 4,000 books.  The project was part-funded by the Friends of Preston Hedge's and will provide an exciting and purposeful environment to access our extensive range of fiction and non-fiction texts.  Head teacher, Paul Watson said, " We hope this project will create a lifelong love of reading for all members of our school community.  We believe that every child should leave primary school being an avid and enthusiastic reader.  The whole school community is really excited about the arrival of our bus and are looking forward to shared reading experiences aboard."
The Red Bus will be officially opened by children's author Graham Jones, he will be accompanied by the Chair of the Friends of Preston Hedge's and some of our school councilors.  Weather permitting, all the pupils of the school will be there to watch this momentous event.